Employee Recognition Programs
Memorable employee recognition programs can be as effective as pay increases. Recognizing your employees helps strengthen employee loyalty. Incentive America offers a variety of employee awards including one time gift award catalogs and employee awards including corporate awards, (service pins, plaques, etc) and corporate gifts (executive gifts, holiday gifts).

A properly designed years of service award program will increase employee loyalty, build employee morale, and improve employee retention.
Your employees will deliver "greatness" when they feel "appreciated". Treat them well and they will go the extra mile every time. Let them know that you recognize they are the backbone of your organization.


Employee spot awards help increase employee engagement and motivation. Spot awards let you recognize employee accomplishments when they happen "on the spot" while making the accomplishment and award more relevant and "immediate" for the employee. Spot awards reinforce positive behavior and let employees know that efforts are noticed and appreciated.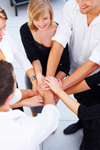 Peer to peer recognition for a job well done helps build employee loyalty and retention. Peer to peer awards let your employees recognize and reward outstanding performance by thier peers. Having a structured peer to peer program including a nominating and review process encourages employee engagement.


Corporate gifts promote loyalty with employees and customers alike. Recognizing employees and customers during the holidays and for key events communicates to them that they are valued and appreciated.


Impactful onboarding rewards help increase employee engagement and satisfaction. Making the transition for new employees more meaningful helps increase employee loyalty and improve employee productivity.